Civilian Conservation Centers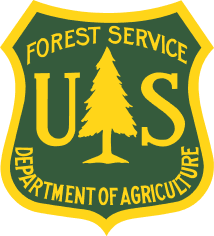 Job Corps, in partnership with the U.S. Forest Service, offers conservation-based training at 24 residential centers across the nation. These centers–known as Civilian Conservation Centers (also referred to as CCCs)–encourage students to learn in nature and work to sustain and improve the land they live on.
In addition to Job Corps' career training in 10 industries, Job Corps CCCs are the only centers in the country where you can train in additional career fields, including wildland firefighting and forestry conservation. Job Corps CCCs offer opportunities in:
Conservation skills training
Wildland fire training
Natural disaster response
Students can also be temporarily hired and get paid by the U.S. Forest Service to serve as wildland firefighters and support personnel across the country while completing their career training.
At a Job Corps CCC, you will:
Enjoy all the benefits of a Job Corps campus, surrounded by nature
Train and learn in conservation training areas to protect and restore our nation's forests and grasslands
Perform work projects in the forests and on public lands
Forge a career in natural resource conservation, forestry or wildland firefighting
Create a lasting legacy to support local communities and forest lands
Be part of the larger U.S. Forest Service family
Become the next generation of conservation leaders
Barry L.
Job Corps CCC graduate
Job Corps gave me the opportunity to help people and a chance to give back to this great nation that we live in, and to actually do something that is worthwhile."
Frequently Asked Questions
---
Is the hands-on training different at a Job Corps CCC?
While the hands-on career and education training isn't different, Job Corps CCCs are the only centers in the country to offer conservation-based training. That means you'll learn how to respond to, recover from and mitigate the effects of national disasters, such as wildfires, floods, hurricanes and tornadoes. While training on center, you can also be placed on strike teams and spend up to four months working on forestry-related projects off center.
What kinds of jobs will my training at a Job Corps CCC prepare me for?
No matter the training area you choose, you'll earn the necessary skills to get a good job. Job Corps CCCs are the only centers in the country that can help you get a job as a federal wildland firefighter. Additionally, there are many jobs within the U.S. Forest Service that Job Corps CCCs will prepare you for, including emergency dispatch, forestry, recreation and administrative jobs supporting the conservation of the natural resources.
Is a Job Corps CCC the right fit for me?
The culture at a Civilian Conservation Center is as unique as the students. We aim to connect education, training and community service by nurturing a connection with nature. We show our students the value of service through our work with communities. Through these experiences, they come to see how their actions make a difference. Our students also give back to rural communities and contribute to our nation's ability to fight wildfires and restore nature.